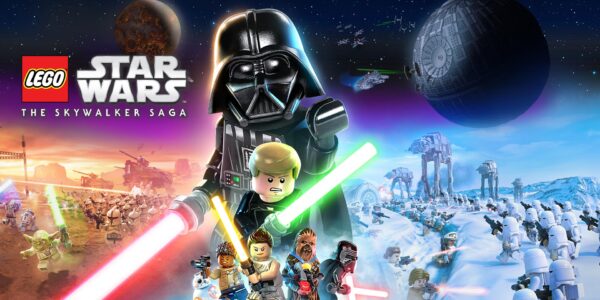 A data de lançamento de Lego Star Wars: The Skywalker Saga é oficial e vem com um trailer de jogabilidade com algumas novidades.
Conforme vazado anteriormente por um varejista, o tão esperado jogo Lego Star Wars está previsto para chegar em 5 de abril no PC, PlayStation 4, PlayStation 5, Switch, Xbox One e Xbox Series X|S. Lego Star Wars: The Skywalker Saga foi inicialmente planejado para ser lançado em 2021, de acordo com uma página vazada da Lego Store, mas foi posteriormente adiado.
O trailer fornece uma visão geral da jogabilidade e mais detalhes de como o jogo funciona. O básico será familiar para os fãs de jogos Lego, mas também teremos novidades, como o novo ângulo de câmera por cima do ombro e no sistema de combate corpo a corpo expandido que parecem proporcionar uma experiência muito mais envolvente, mesmo para jogadores experientes. A desenvolvedora TT Games disse a Josh West, da GR, que deveria ser o "melhor jogo Lego Star Wars possível", além de parecer um final adequado para a era de 17 anos da série.
O trailer e o anúncio da data de lançamento tornam este um dia emocionante para um fã de Lego Star Wars.
Fonte: Geek Sapiens